USA/New England: Wellfleet, MA
The Quintessential New England Seascape
Outdoors
Wellfleet is an outdoor person's paradise, with ample opportunities for walking and hiking, cycling, kayaking, sailing, motor boating. deep sea and freshwater fishing.
Walks and Hikes
The Cape Cod National Seashore provides an excellent free map showing all scenic and historic trails for people of all capabilities. These include:
Great Island Walk. The most demanding of Wellfleet-area hikes, this option takes you across "The Gut" on the bay side of Wellfleet to Great Island and the site of the former tavern. All is well marked on the Cape Cod National Seashore maps you can obtain free at the visitor center on Route 6 in Eastham. The only challenge is crossing the sandy, moist Gut on a hot day. The standard walk is about 3 ½ miles but can be extended if you walk south toward Jeremy Point.
Cedar Swamp Trail. It provides a short tour of the flora of the dunes, and a swamp filled with cedar trees. This excursion also includes a visit to the dramatic spot where Marconi made the first transatlantic radio transmission. The foundation of the original transmission towers are visible out at sea.
Pilgrim Spring Trail. Just a short drive north of Wellfleet, a path in Truro takes you through the forested dune lands to a spot that might be where the Pilgrims first found fresh water and hasn't changed a lot since.
Click here for a complete overview of walks in the Cape Cod National Seashore.
Wellfleet Audubon has miles of walking trails through forests and marshland on the bay side of the peninsula, offering great opportunities for bird watchers or sunset lovers. Maps are available with the entrance fee.
Trails.com offers many opportunities.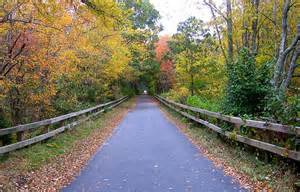 Cycling
Cape Cod has a network of bike trails that rival any in the United States. They take you from Wellfleet south to Chatham and then east to South Dennis. You could ride 100 miles on the trails in a day. There are also shorter trails in the National Seashore, including a short, but challenging and spectacular, ride through the dune lands near Provincetown. There are numerous bike rental opportunities in during the warmer months.
Bike Map links:
Cape Cod National Seashore Bike Trails
Kayaking and Boating
Several companies listed on the chamber of commerce website rent kayaks to explore the bays and the ponds, as well as sailboats and motor boats for fishing or touring the spectacular Wellfleet harbor. It is filled with marshlands and inlets to explore.